1. Press connections icon on up right corner:
2. Press Open Network Preferences:

3. In new window press + to add new connection: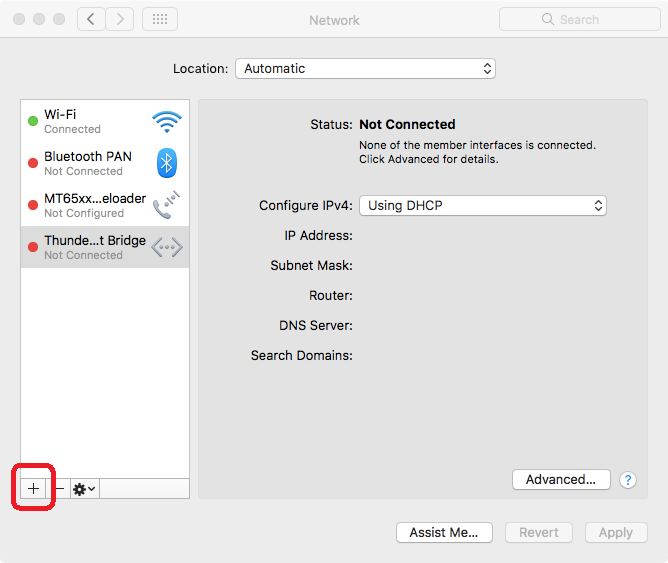 4. Fill following fileds:
Interface: VPN
VPN Type: L2TP over IPSec
Service Name: VPNki (L2TP)
And press Create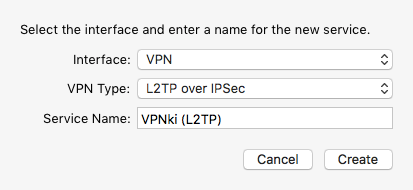 5. Enter Server address: msk.vpnki.ru, Account name is a name from private page of VPNKI site,
Next select Authentication Settings...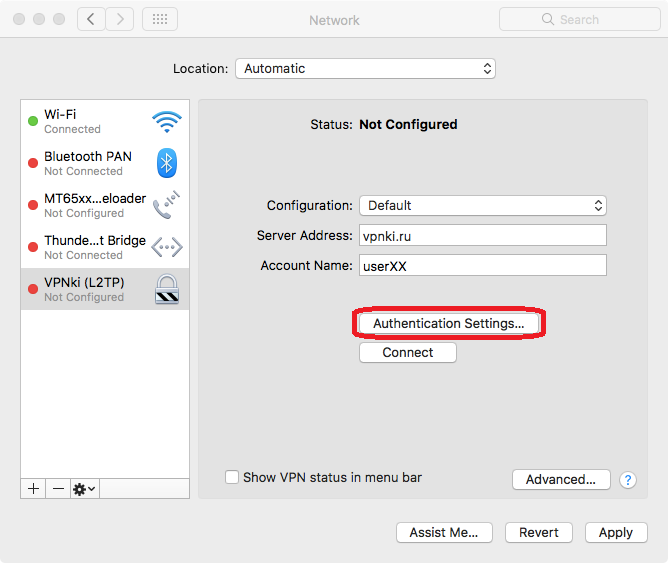 6. Fill following:
Password: <Password of your tunnel on private page of VPNKI site>
Shared Secret: vpnki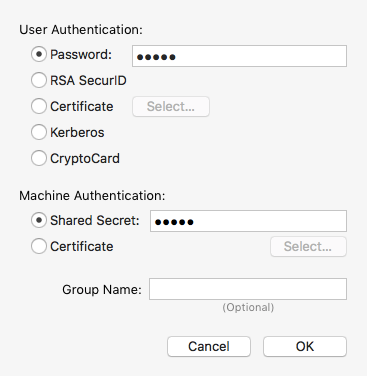 7. Save by OK
8. Select Connect for connection.
If everything is OK you should see status Connected