Please check your Asus firmware for OpenVPN support.
In our case we use Asus RT-AC51U with firmware 3.0.0.4.380_7378
1. Enter into VPN settings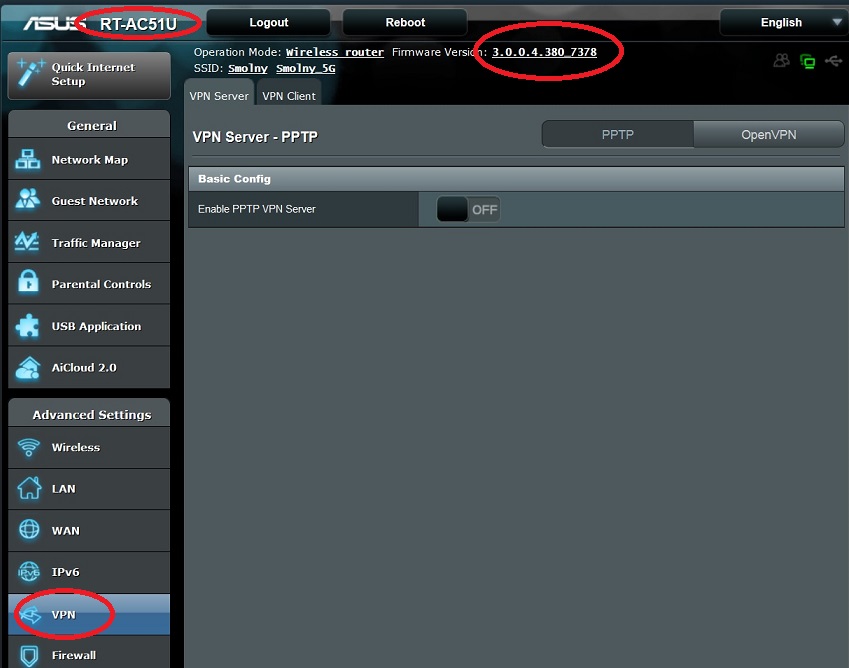 2. Select VPN Client and press "Add profile"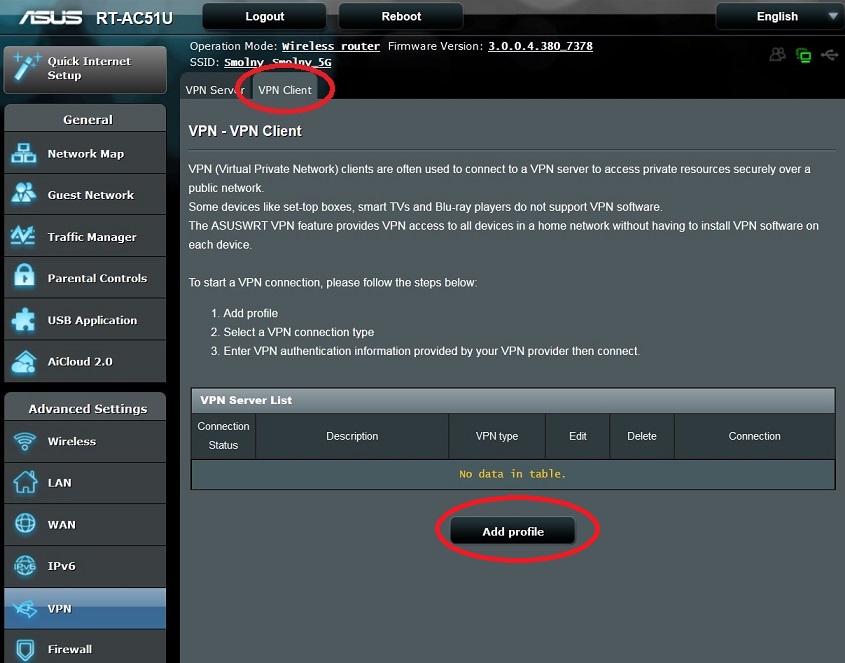 3. Then select OpenVPN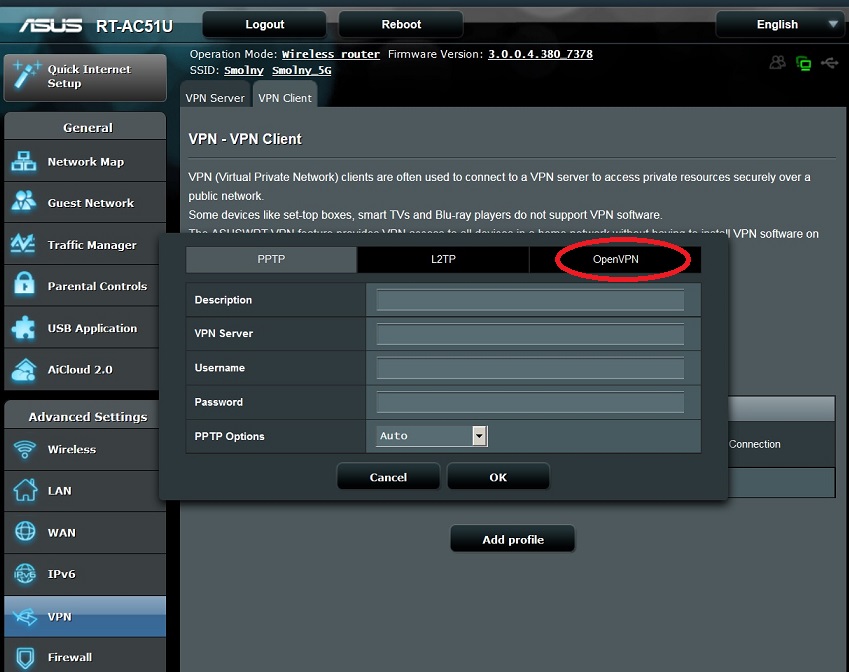 4. Make "Browse" and select .ovpn file that you have already saved from vpnki private page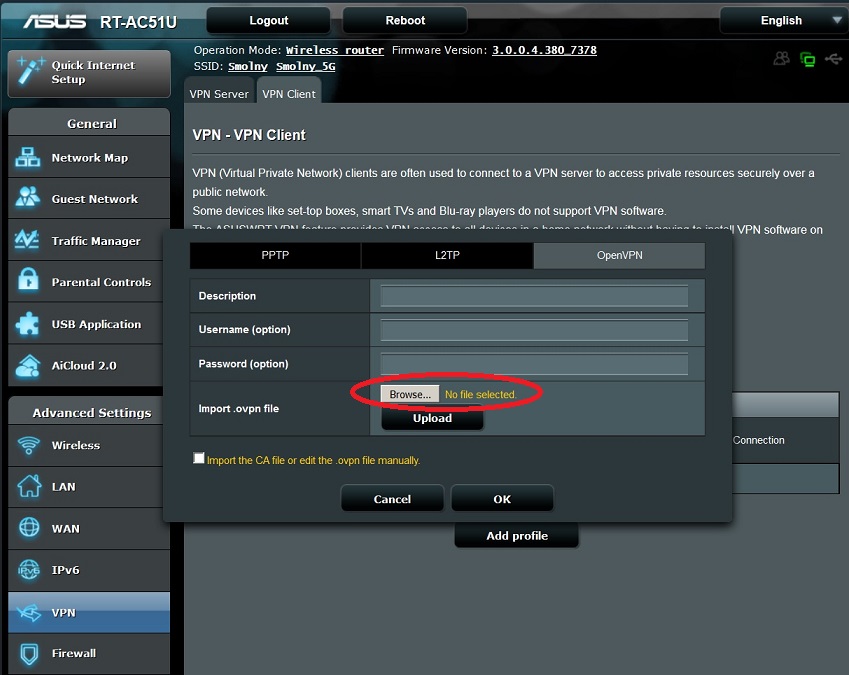 5. Press "Upload"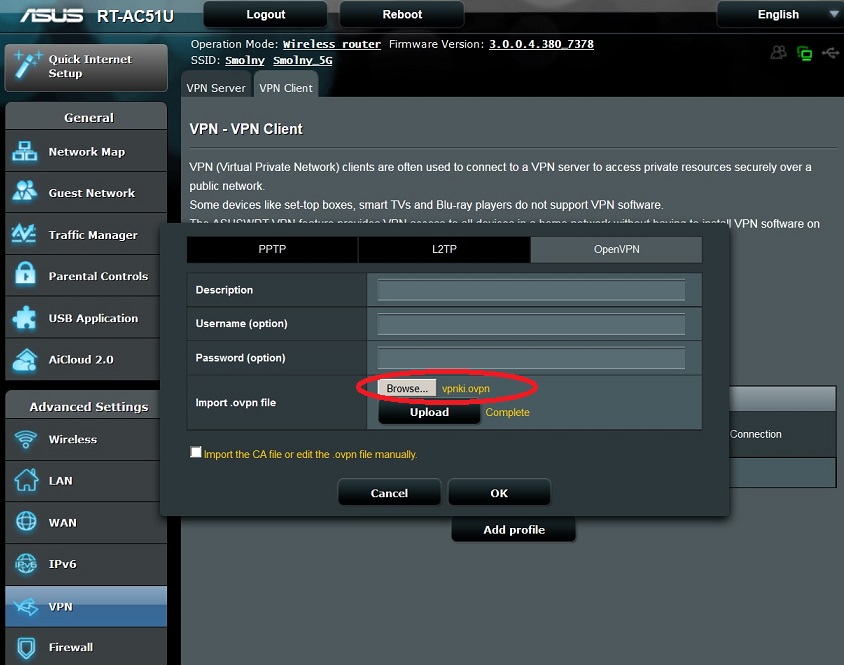 6. Add some description VPNKI, login and password for this tunnel from your private page on our site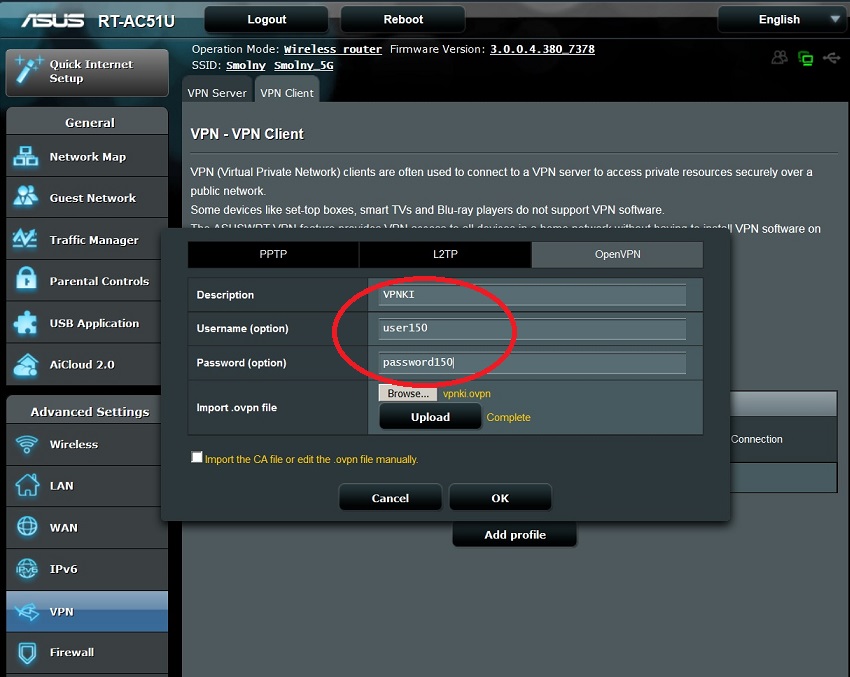 7. Save and in the main "VPN Client" window please activate the profile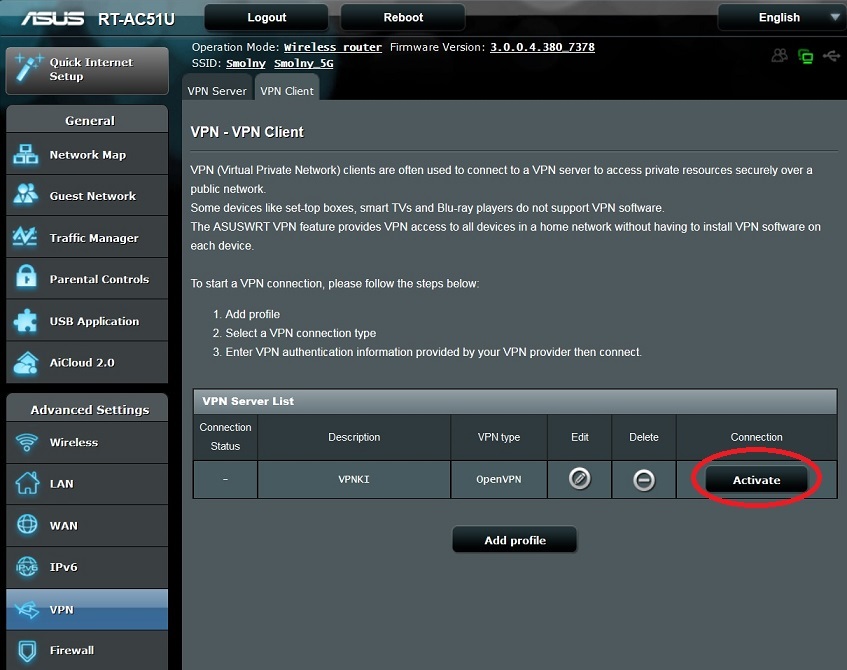 8. When connection is done you will see something like this: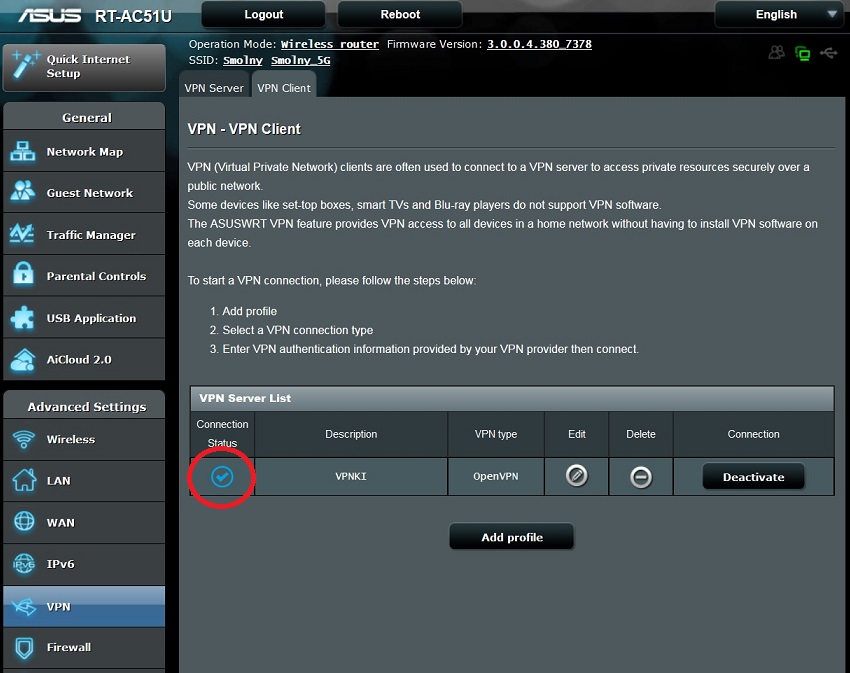 You can check status of your connection on "Statistics" and "Tools" pages on vpnki site.