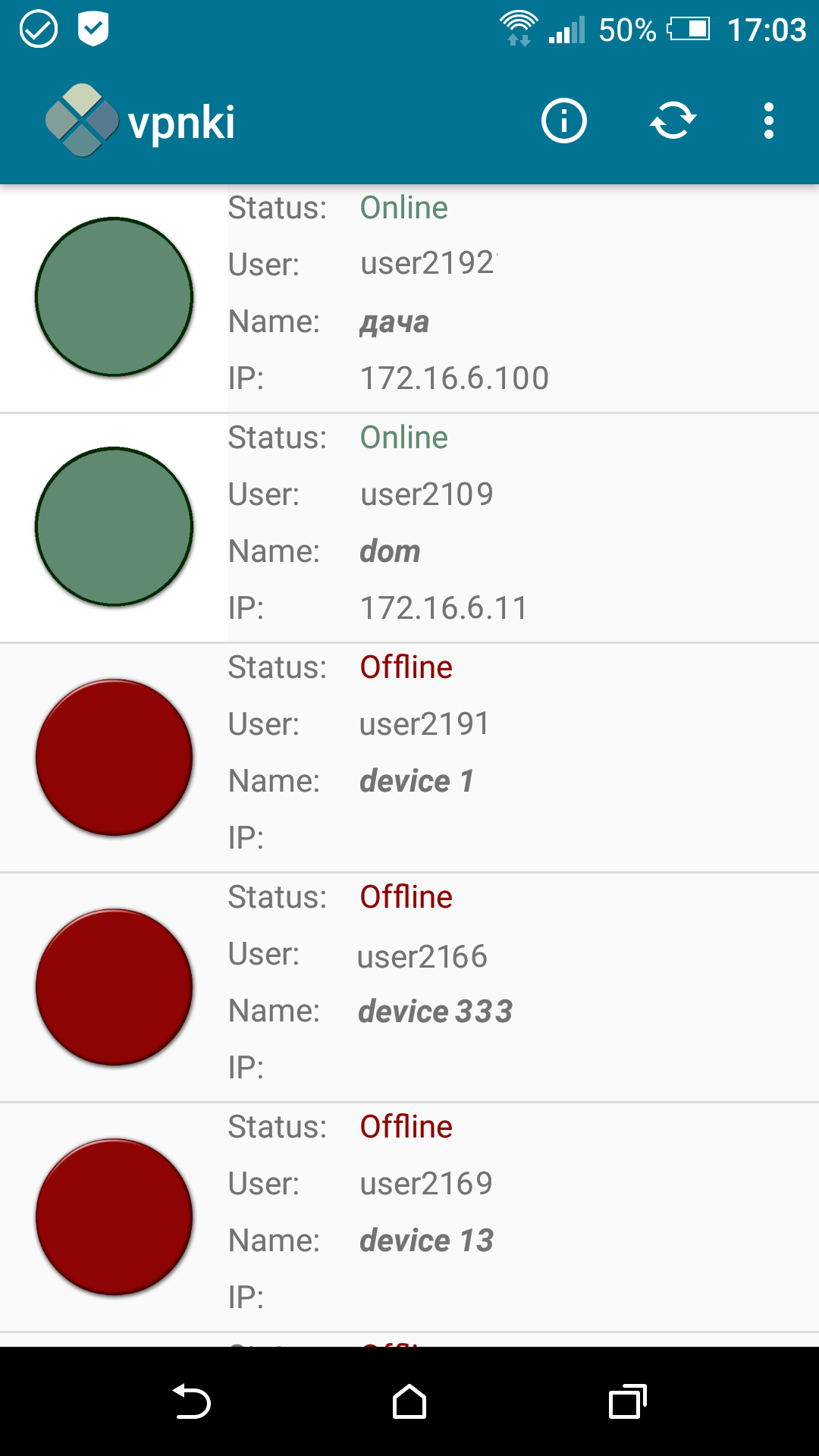 The statistics display application for the Android OS allows you to have up-to-date information about your connections.

The current version of the application (9.0) allows you to:

add new connection (VPN tunnel)


The application works with the VPNKI server using the private API key specified in the user's personal section on the VPNKI website.

The application can be downloaded here.

Contact with the developer can be carried out, including through the forum.